What's the point in owning?
Watches aren't for life, they're for now.  What's the point in owning?
Be the kid in the candy store. Be the one who get's to taste all the sweets. Be the cat that got the cream!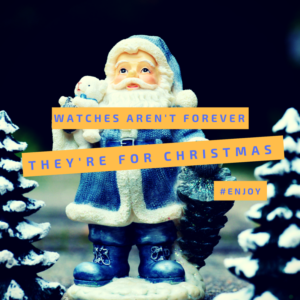 Owning comes with obligation and hassle, big commitment, and zero liquidity.  For this, you've got to cough up a lot of money at the outset, so that you can 'own' it.  And once you do own, there's depreciation, and maintenance.
Not to mention, that once you own, you are stuck with it – you can't easily change, swap, upgrade, downgrade.
Sure, Patek Philippe have done a good job selling you the concept of 'a watch is not only for life, but for the next generation'.  But who really wants a 30 years old has-been watch?  And the reality is, that most watch companies discourage watch restoration and collection.  Why?  Because that limits them selling new ones…
Bonus:  Want to try Chronohaus?  Enter our prize draw to win a two-month Schmick membership.  Simply sign up to our awfully good mailing list.
Stay fresh
We sentimentalise old watches, but how many do you really see worn or spoken about, let alone revered? Check out our blog article on some old classics – it's not pretty.
There's are hundreds of new models released each year – Baselworld has over 7,000 exhibitors.  They have more watches at that one event than one person could reasonably wear in a lifetime.  And it would cost a King's ransom to own them.
So, If you love watches – don't worry about owning them – why not wear as many as you can in one lifetime?
Even Patek suggest: 'You never actually own a Patek Philippe, you merely look after it for the next generation.'
So don't own.  Subscribe! Subscribe with Chronohaus and get instant access to an entire watch collection.