You think the older watches retain their intrigue? It's almost never the case.  Watches get old – quick.  And that's not cool.
Just as cars do, some models become classics, but the vast majority are forgotten as the younger more sexy models push them into obscurity.
Beauty fades
It's sad, but true. Some things date quicker than others.  And this is more so the case where technology is a significant component of the product. Watches are at the forefront of mechanical, physical and material technology, and as such, they're prone to aging quicker than objects that rely less on such things.
Just look at the first iPod. At the time, this was at the pinnacle of stylistic engineering, encapsulating space-age modernism. And while we're at it, need we remind you of the super space-age B9 robot, starring in the Lost in Space TV series… Things get old – quick.
The old get old
Hodinkee are keen advocates of vintage watch collection. Below are two photos from their articles exploring some vintage delights(-cum-bric-a-brac). The first, showing a few Rolex sports models from the Miami Antiques Fair, and the second of a collector's lauded gems. Beauty, is indeed, in the eye of the beholder.
The watch industry romanticises the notion of old watches which are passed from one generation to the next.  But  most kids won't want a 30+ year old watch. Most of them really don't look that hot – here's some older classics.
Technology improves
Physical and mechanical technology is moving fast. Soon, Elon Musk will have us partying on Mars and we'll all have nanobots circulating in our bloodstream.
Meanwhile, 3D printing has already arrived…  This incredibly versatile tool can print both on a huge scale, and equally, to minute detail – with incredible precision.  The Chinese have been 3D-printing apartment blocks, whereas other people have busied themselves with figurines.  This super-petite nymph statuette (below) is a mere 80 micron tall (1/12th millimeter) and makes the eye of a needle look cavernous.
Watch-magic
As physical technology zips along, so shall horological prowess.  Consider that the first tourbillon, created by Abraham Louis Breguet, emerged in 1801.  But due to their size, they were only found in pocket watches and larger table clocks.  It wasn't until 1947 – 146 years later – that the first tourbillon wristwatch was made -curiously by Omega.
Bonus:  Want to try Chronohaus?  Enter our prize draw to win a two-month Schmick membership.  Simply sign up to our awfully good mailing list.
Now, we have the Greubel Forsey Quadruple Tourbillon, which manages to fit 519 components and FOUR tourbillons into its 43.5mm case. The tourbillons are built in pairs – one inside the other. Each set contain 128 components (including microscopic 0.35mm screws) and weigh only 1.17g.  Sadly, at c.£600k each, Chronohaus won't be offering these anytime soon.  The evolution of engineering is gathering phenomenal pace, and watches will get older quicker.
Fashion flops
Let's face it, no one looked cool in the '90s. Or the 80s for that matter. The '70s and '60s are almost from a different universe.  The same is true, albeit to a lesser extent, for watches, which are crouched firmly in the fashion accessory camp.  Fashion affects design, and that rubs off on the wristwatch too.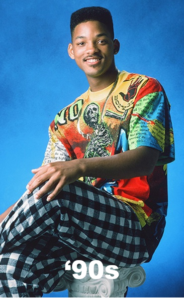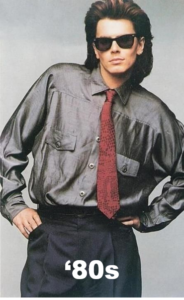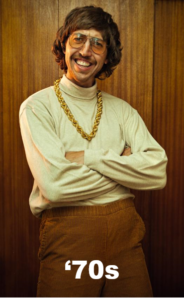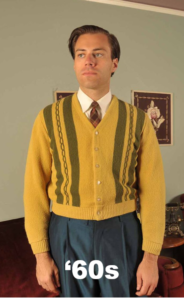 Prices drop
They go down, and so does the fun. Most watches lose as much value as cars, as soon as you take them out of the shop.  Some models of some brands retain their value better, but these are the more conservative styles – the more timeless styles.
But who really wants their enjoyment of watches, and their buying decisions, to be governed by "which will retain most value"?  That's taking the fun out of it.
Chronohaus never gets old
Join Chronohaus and you'll have instant access to a broad, and ever-growing, collection of watches.  You can have a different watch on your wrist every month.